At SolidFire, we aren't just revolutionizing storage.
We're advancing the way the world uses the cloud.
SolidFire is born out of the largest cloud infrastructures in the world and purpose built around the problem of delivering high performance applications from a cloud infrastructure. We get cloud computing better than any storage company - whether you are building public, private, or hybrid versions.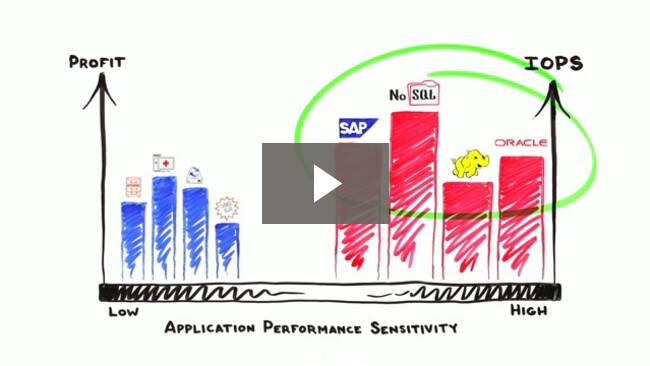 Enabling greater confidence in the cloud
SolidFire exists because today's enterprises expect more performance and more predictability from their cloud infrastructure. They want the power to run incredibly demanding applications in the cloud, and they won't settle for anything less than guaranteed performance.
Ensuring guaranteed performance
Traditional spinning media storage was never designed to guarantee performance or be deployed in a multi-tenant cloud infrastructure. So at SolidFire, we re-architected everything, developing the only storage architecture built specifically to guarantee true Quality of Service (QoS).
The Benchmark for Quality of Service
These innovations are just the beginning. In addition to redefining the capabilities of storage, we have established the benchmark architecture for measuring storage QoS.
Our revolutionary all-SSD storage platforms represent more than just an incremental improvement in storage.
We are transforming what is possible in cloud computing. Now, providers can deliver thousands of business-critical apps from their cloud with guaranteed storage performance for each and every one.
Welcome to Cloud 2.0